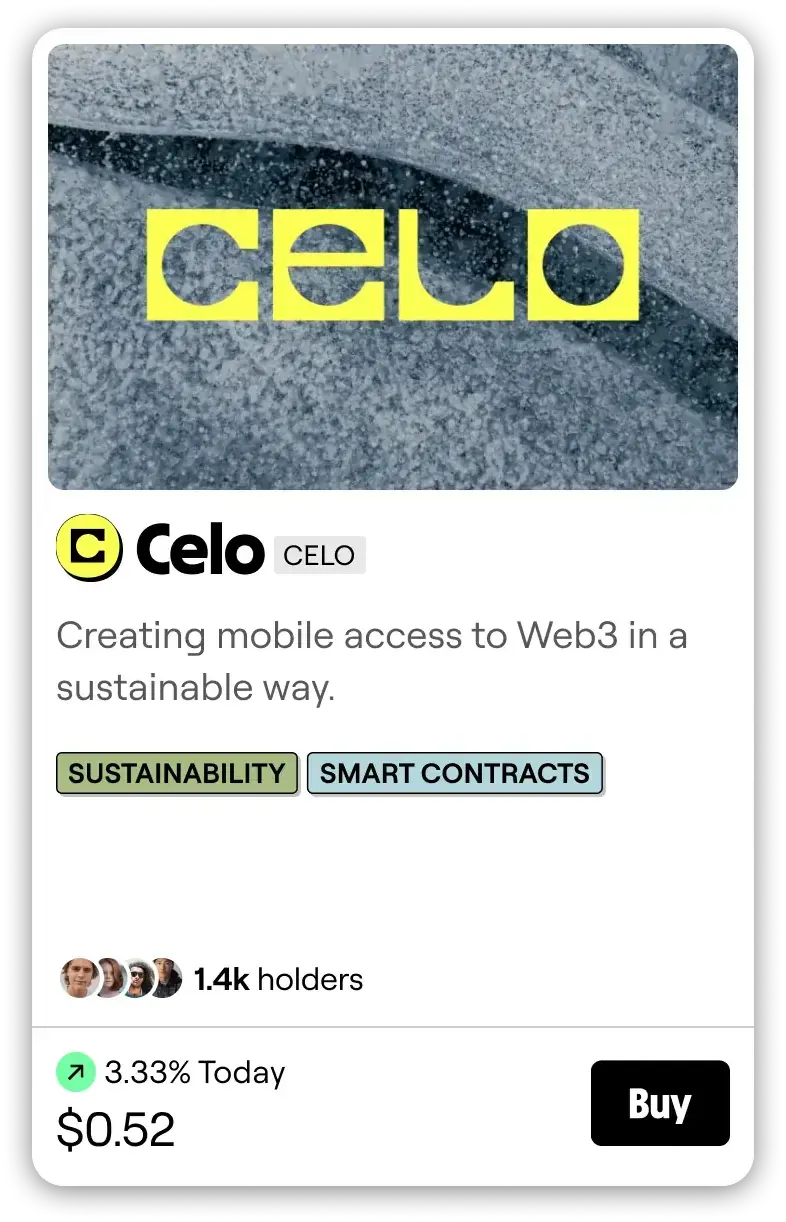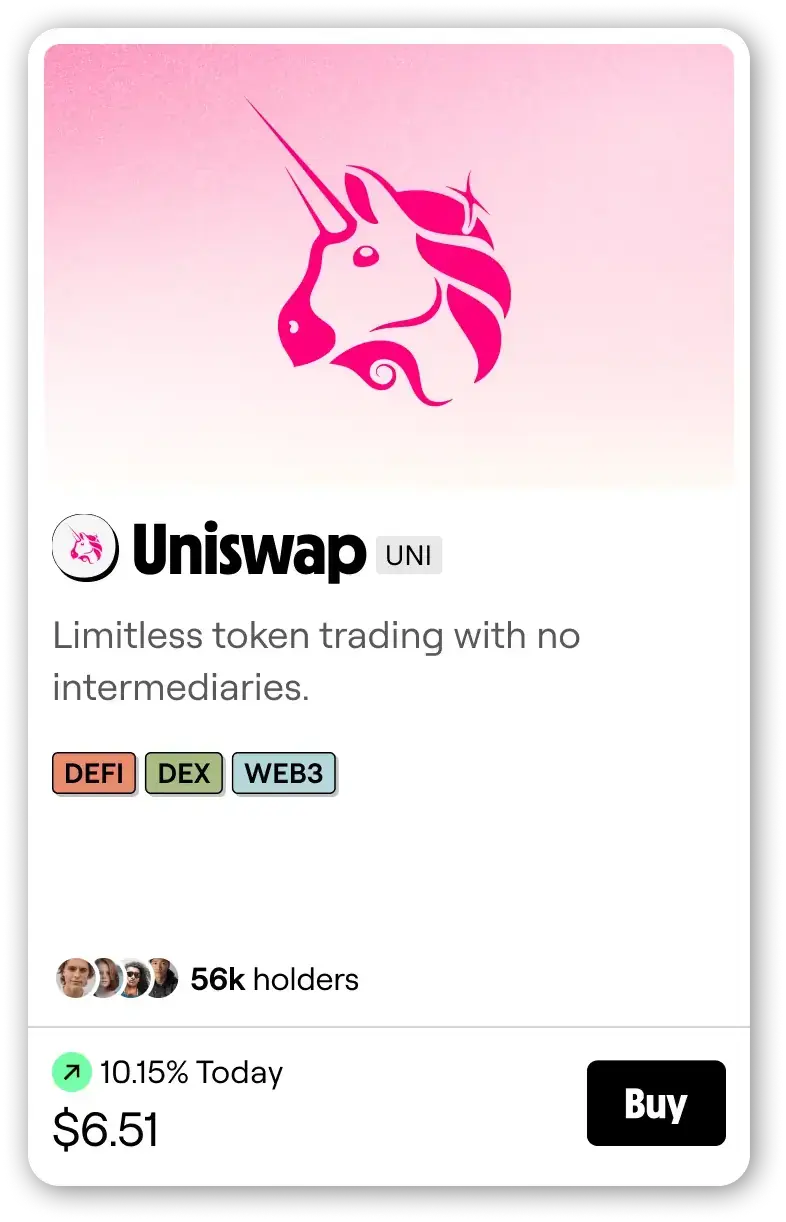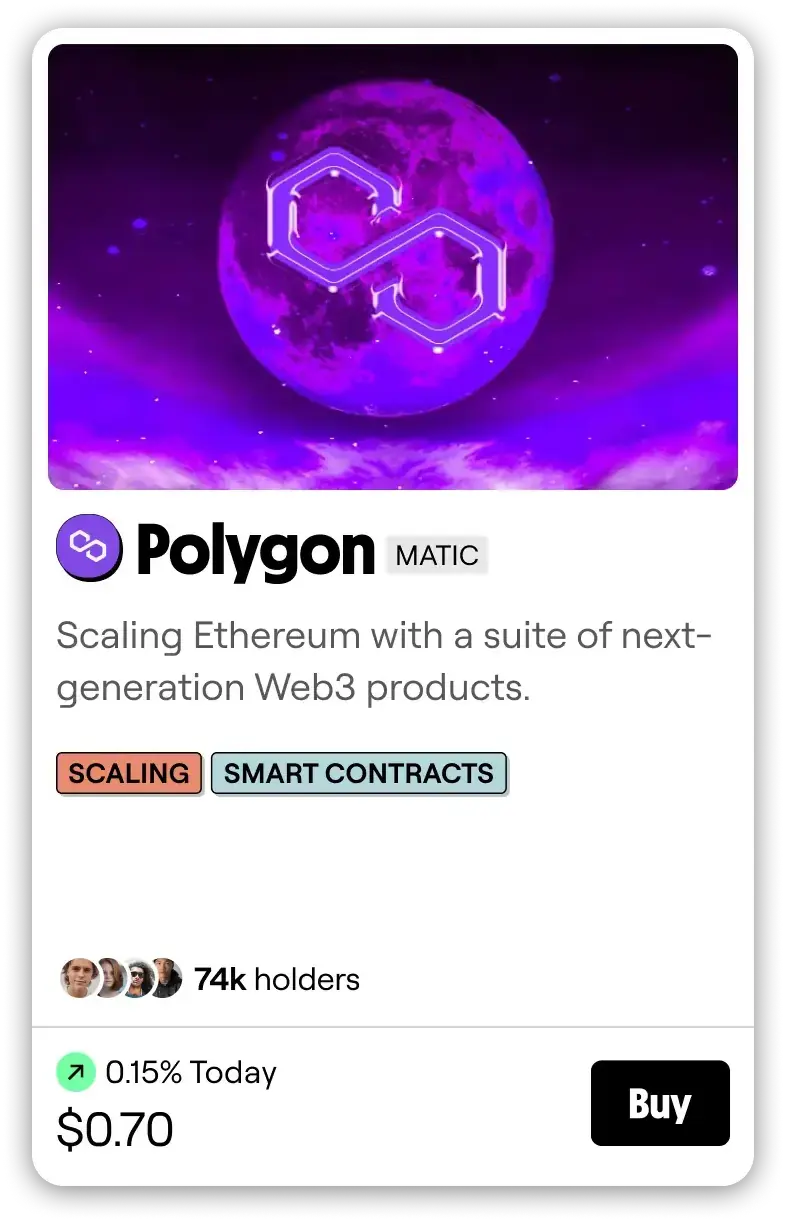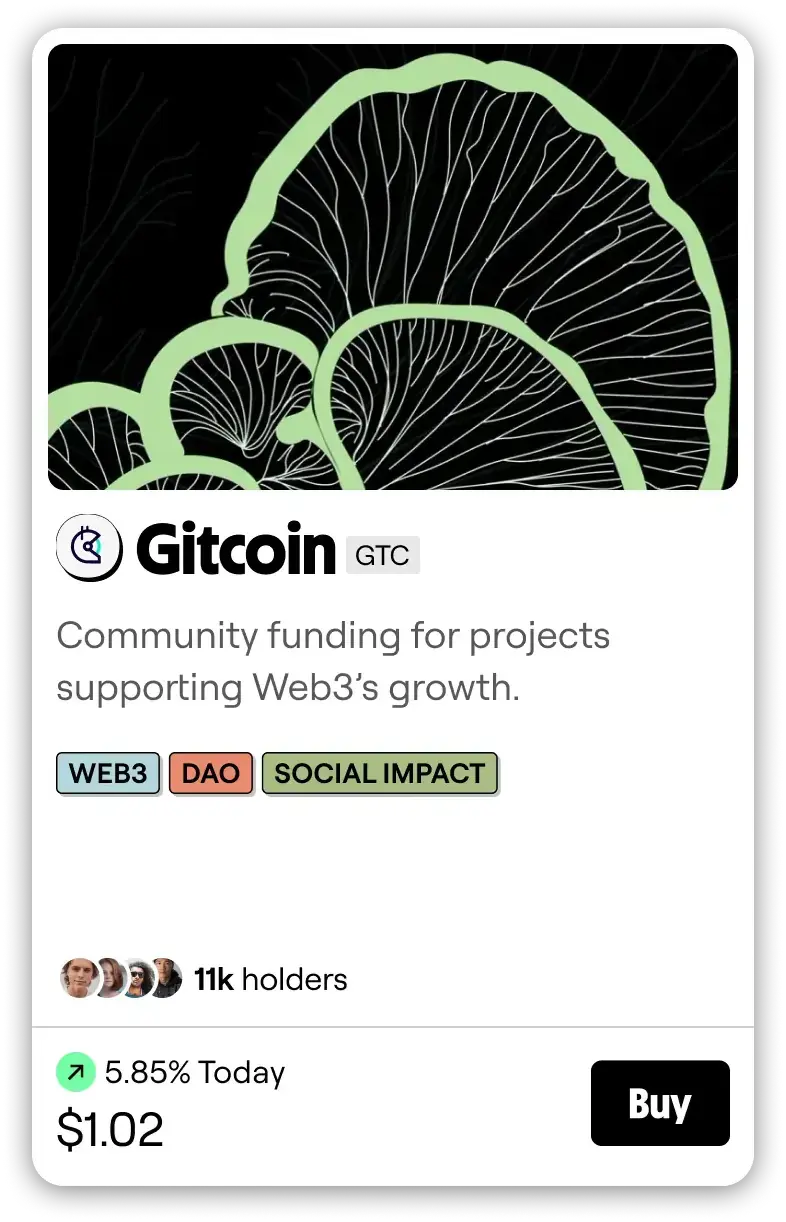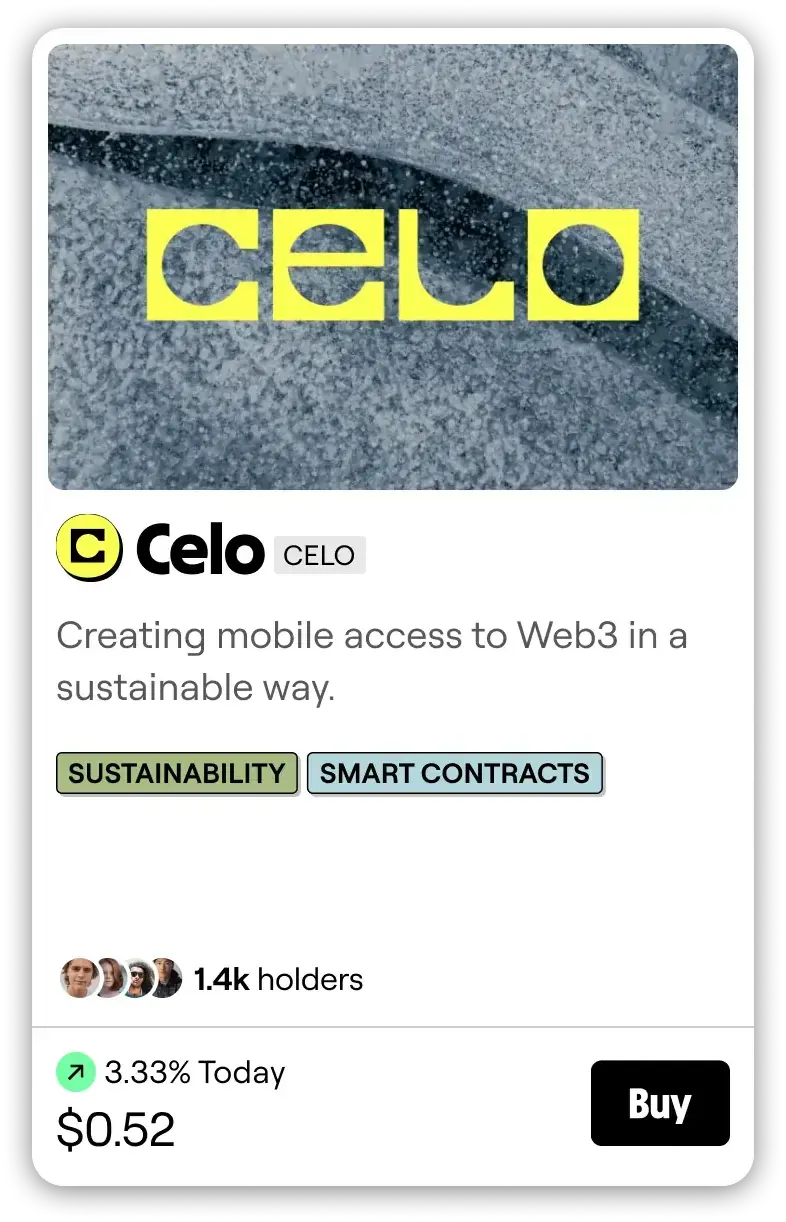 Tokens, simplified
Dive into the stories behind the top token projects and discover the tokens that matter to you. Our Cards & Collections are carefully curated to guide you on your journey.
Your interests, your tokens
Discover and collect tokens that speak to your values. Cutting-edge technology projects or inclusive community ventures? The choice is yours.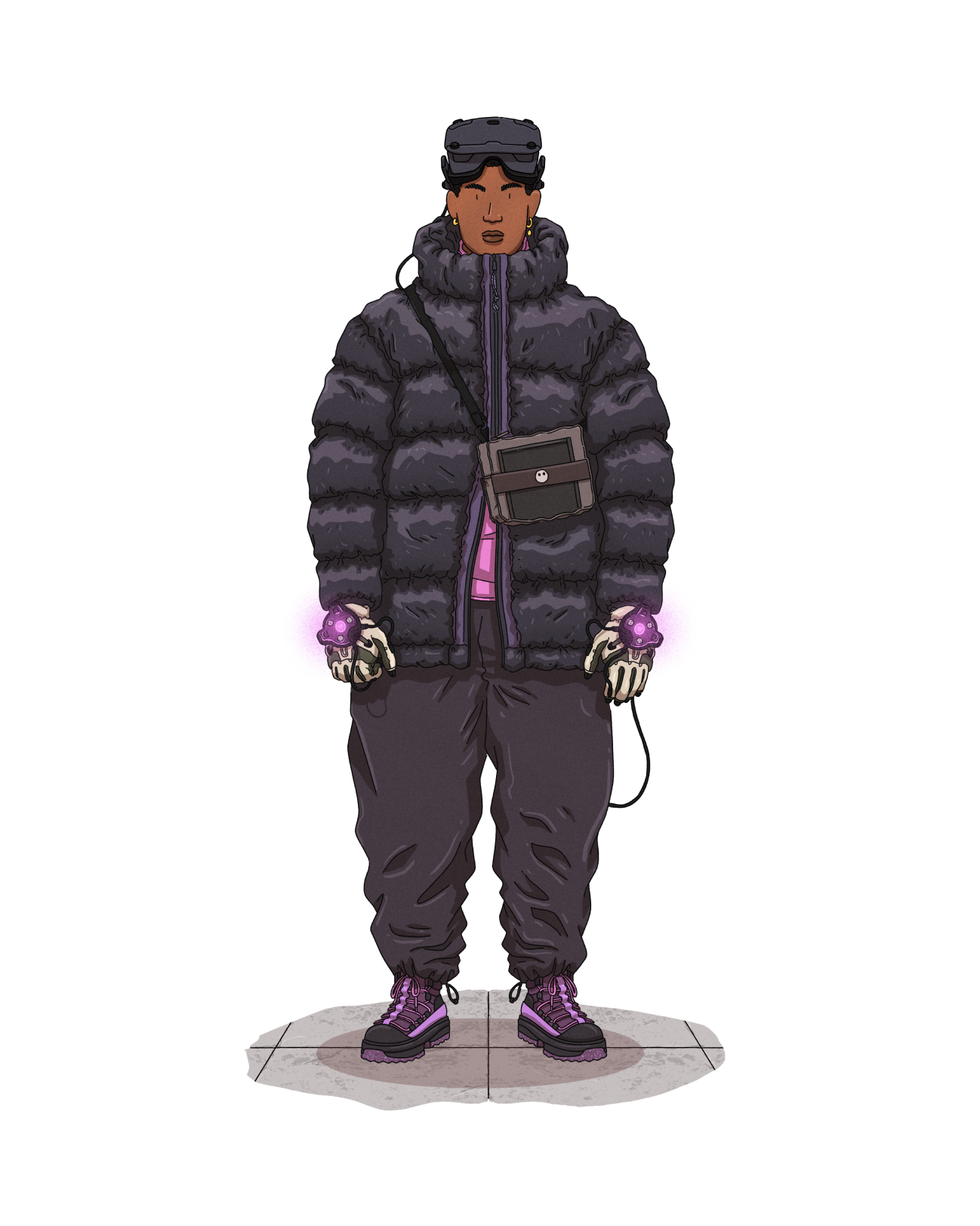 Metaverse



How the app works
Explore
Start your journey and discover tokens with our curated Collections.
Stay updated
Keep track of the most important token news stories with our community-run live news feed.
Collect
Find the projects you align with and support them with a single click. Start small and sell at any time.
Connect
Follow friends, learn from Creators, and become part of the community.
Tap into trends
Uncover the hottest tokens with our Trending Tokens feature.
Express yourself
Share your profile with the token community.
How we protect your tokens
Trade with confidence
Registered for virtual assets exchange and custody
Secure & compliant
Your funds are protected with safeguarding principles and robust controls
Your funds, our priority
We are fully reserved and never loan your assets